Public listening to set to evaluate county attorney's wage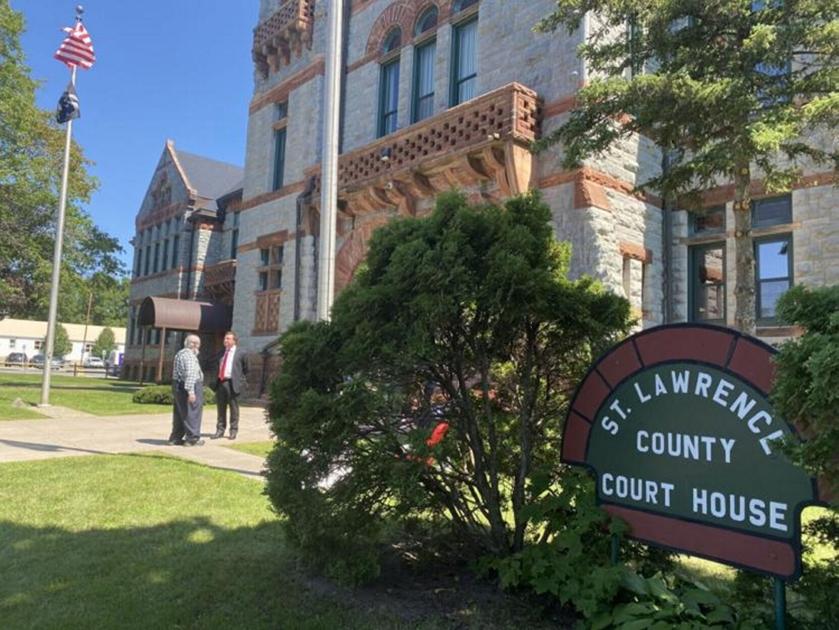 CANTON — The St. Lawrence County Legislature Finance Committee passed a motion Monday night setting a date for a public hearing to review the salary for County Attorney Stephen D. Button.
According to the resolution, a proposed local law will set the salary for the county attorney. However, the law requires that any local law adoption be preceded by a public hearing on the matter.
The reason for the salary review, according to the resolution, is that the County Attorney "has been tasked with taking on additional responsibilities for the Legal Unit of the Department of Social Services and not been absolved of any other duties." As a result, the motion states that "an increase in salary is appropriate to recognize the additional work involved and should be retroactive May 3, 2021."
"Should there be a reduction in responsibility in the future," the motion states, "the salary would be reviewed again for an appropriate compensation level."
The public hearing on proposed Local Law C will be held beginning at 5:50 p.m. Oct. 4 in the Legislative Chambers.
The higher salary sought by the local law is $158,000. Mr. Button currently makes $125,759.92, according to St. Lawrence County Government Human Resources Department.
Legislator William J. Sheridan, R-Hammond, who co-sponsored the motion, said the new annual salary figured was derived as an average salary of county attorneys in other counties, including Erie, Orange, Duchess, Schenectady and Ontario.
"This is a fair salary for his workload as well as for the taxpayers of the county," he said.
Legislator Joseph R. Lightfoot, R-Ogdensburg, concurred.
"I think it is a lot more than just workload," he said. "It's also his knowledge of the laws and his ability to give this board the best possible legal advice we could hope to obtain."
Even though Mr. Lightfoot voted in favor of the motion, he said the new salary "is a low figure."
"The other attorneys in the county are charging 200 dollars plus an hour. Do the math, and realize what he could be earning in a private practice," he said.
"I don't want to see him in a private practice. I want to see him representing St. Lawrence County," Mr. Lightfoot concluded.
Legislator Anthony J. Arquiett, D-Helena, said "As far as county government is concerned, I have yet to find where Mr. Button is not an expert in all areas."