Native attorney tapped to steer trial lawyers affiliation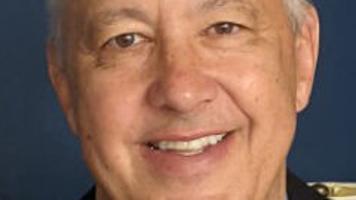 A veteran Johnson City attorney has been named president of the Tennessee Trial Lawyers Association.
Tony Seaton was elected to the position at the organization's annual convention in June. Seaton, who has practiced law in Northeast Tennessee for more than three decades, said his goal as president of the association is to make sure civil justice is carried out peacefully and fairly in Tennessee.
"As lawyers for the plaintiffs, it is our duty to improve the safety and quality of life for our clients who are involved in civil disputes," he said. "We also want to make sure the courts are open and affordable to everyone in this state."
Seaton is only the second attorney from Northeast Tennessee in nearly 30 years to represent the association. He said the first was another Johnson City attorney, Olen Haynes, "who inspired me to become a member of the trial lawyers association."
Seaton is a sixth generation East Tennessean who started his own practice in Johnson City more than 34 years ago. As an attorney, Seaton has concentrated his practice on serious injury law.
In the past decade, Seaton and other lawyers in his firm have spent hundreds of hours annually developing state-of-the art trial skills through the Keenan Trial Colleges.
Currently, Seaton serves as the administrator of the Keenan Trial Institute while teaching several of its courses.
From 2012 until 2018, Seaton served on the Access to Justice Commission appointed by the Tennessee Supreme Court. During that time, he traveled across Tennessee recruiting attorneys to start free legal advice clinics in most of the state's judicial districts.
Seaton succeeds John Griffith, an attorney in Franklin, as president of the association.
"Tony will be a true asset to the Association and the citizens of Tennessee," Griffith said in a news release from the association last week. "As an experienced personal injury lawyer, he fights on behalf of deserving people and will do a tremendous job leading the state's top trial attorneys as president."