Former prosecutors say Colorado Springs DA's workplace is underfunded, overwhelmed and in a state of turmoil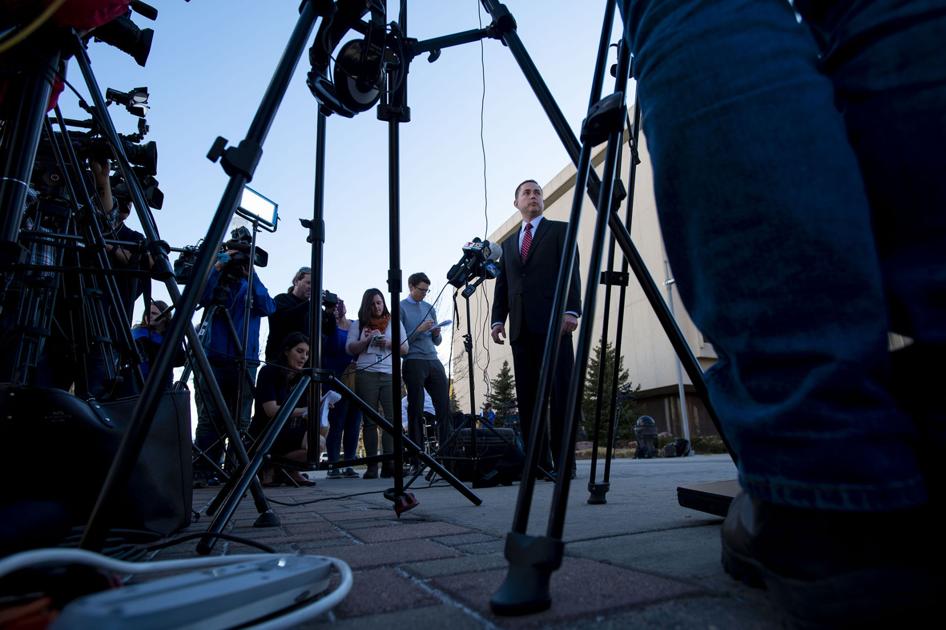 The Colorado Springs-based 4th Judicial District Attorney's Office is underfunded, overwhelmed with felony cases and in a state of turmoil, according to seven lawyers who previously worked there.
The former employees said they felt overworked in what some called a "toxic" environment that harmed their mental health.
The attorneys spoke out after the apparent August suicide of a prominent deputy district attorney rocked what is one of Colorado's busiest prosecutor's offices. The death underscored conditions in the office that are adding too much pressure to an already arduous job, the former staff members said.
"That job put me in a place mentally that I've never been in in my entire life," said one former deputy district attorney whom District Attorney Michael Allen directly supervised before being elected to the top spot.
The former prosecutor was one of two The Gazette spoke with who said the job pushed them to seek therapy. She said the election of Allen "absolutely" caused her to leave. The attorney, now in private practice, asked to speak anonymously because her current job requires her to work with the DA's office on occasion.
She was also one of three female attorneys who resigned within the last year who said the office had a climate of discriminating against women, allegations Allen vigorously disputes.
As of late last month, at least 54 employees, or about 21% of the office's workforce, departed the office since the beginning of the year, according to a list provided by Howard Black, a 4th Judicial District spokesman. Of the employees who left so far this year, at least 25 were attorneys, according to the list, which is more than a quarter of the office's prosecutorial power. Most of the jobs were filled, but five attorney positions remained open, Black said in an email late last month.
Several of the former prosecutors who spoke with the Gazette said they voted for Allen in the 2020 election. One said the office is now "hemorrhaging" deputy district attorneys.
One of the departures: Deputy District Attorney Andrew Lower was found dead Aug. 5 in Chaffee County after friends and coworkers feared he was missing Aug. 1. Based on evidence collected at the scene, law enforcement officials closed their investigation and determined no one else was involved.
Officials have not publicly stated that Lower committed suicide. But El Paso County Coroner Dr. Leon Kelly, whose office performed Lower's autopsy, said, "From our perspective based on the autopsy, that's our feeling, that this is self-inflicted."
Before he died, police say Lower sent an email to the entire staff of the District Attorney's Office on Aug. 1. In the email, Lower said he had concerns about conditions in the office and the leadership of District Attorney Allen and former District Attorney Dan May. The email raised questions about the hiring of a controversial deputy DA, the demotion of another longtime prosecutor and the promotion of a prosecutor whose family contributed to Allen's campaign, according to a copy obtained and verified by The Gazette.
Former employees said they were less concerned with some of the specific issues raised by Lower. They acknowledged that the pandemic and typical DA's office career progression have driven some of the staffing issues.
But many of the employees placed some of the blame for conditions in the office at the feet of Allen, elected last year, and also said the problems extend back to the tenure of his predecessor, Dan May. Lower was an office manager under May.
Allen, in an interview with The Gazette, responded to the complaints and the news of Lower's suicide, saying a prosecutors have a high stakes, stressful and challenging job that coronavirus has only made more difficult. DAs are asked to vividly recreate grisly scenes in courtrooms and listen repeatedly to traumatic stories from victims of heinous crimes. Lower, a veteran prosecutor, specialized in homicides.
"We get secondary trauma from the stuff that we do," Allen said. "You're dealing with people that have either suffered some really tragic events or have been killed. And we go out to scenes and see these sorts of things. We talk to victims who have lived through some really horrific events. And that can weigh on you."
May did not respond to requests for comment.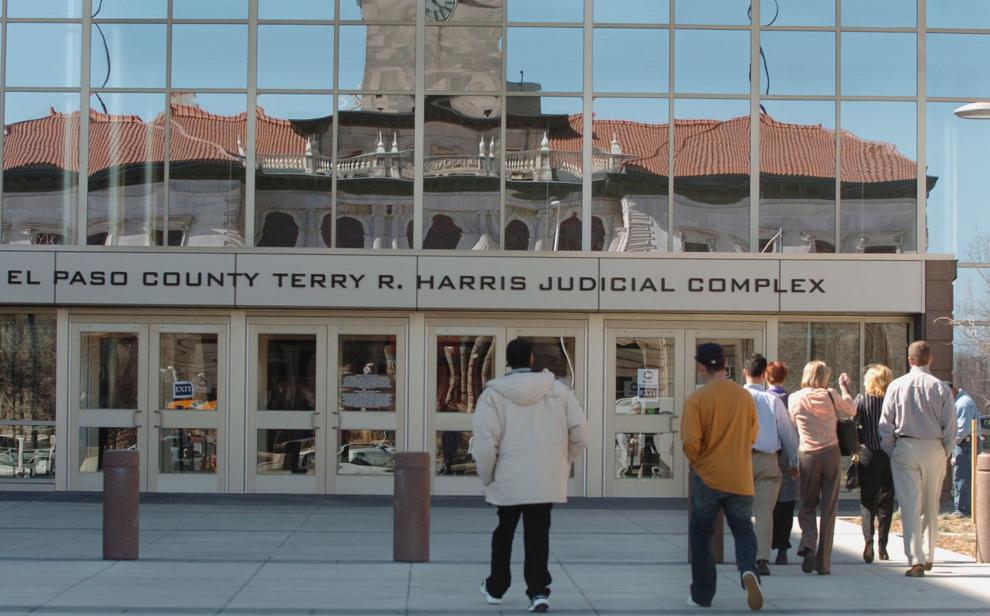 'Trusted member of the team'
Two of Lower's friends said they believed workplace concerns contributed to his death. Even though he and his wife, Susan Chadderdon, also a prosecutor, had recently divorced, it was his distress in the office that most significantly drove his apparent depression, said one.
"In the conversations I have had with him over the last six months … He has mentioned concerns about the office every single time almost the entire time I was talking with him," said the friend, also a former office employee.
She, like other former employees who spoke with The Gazette, was reluctant to speak out because she works locally as a defense attorney and feared the DA's office would seek retribution.
"He really cared about his job more than probably anything in his life," she said.
Another friend of Lower, former Deputy District Attorney Andrew Hug, said work was likely one factor among others that led to Lower's death. Hug said he had lunch with Lower two days before he went missing.
"It was a combination of a lot of things. Yes, there was work stuff, he was definitely frustrated with the office," Hug said. "We had that conversation. But I know he had other stuff as well."
In his last email, sent to the entire office, Lower acknowledged issues outside of work.
"As most of my close friends in the office knew, I have not been happy here since the new administration took over, but also for some personal reasons as well," he wrote.
Allen lamented the loss of the longtime prosecutor, and said the days and weeks following Lower's death have been difficult for the office.
"It's just really tough to lose somebody that's a trusted member of the team," Allen said.
Lower's suicide wasn't the only one suffered by the office. Another deputy district attorney committed suicide in 2018. In the autopsy, the coroner determined the man's death was a "deliberate and self-inflicted act" and said he had a history of depression.
A former prosecutor and friend of the man said she believed his mental illness was "absolutely" tied to office-related stress at a "dark and toxic" workplace that featured problematic relationships between co-workers. She requested to speak anonymously to discuss a sensitive issue and said she worried speaking out would harm her reputation.
"Mental health issues are rife there," she said.
Hug, who also knew the man, said his mental illness was caused by personal issues and was not work-related.
Security alert issued
The Monday after Lower sent his email, Allen called 4th Judicial District Chief Judge William Bain.
"Just to let them know if they see him that we're looking for him and that he is in a potentially distressed situation, that they should be aware of that," Allen said. "There was never any threats to anybody."
That day, Allen sent an email to office staff connecting them with counseling services and informing them "there have been no threats made to any other individuals either in this office or anyone else."
But in an email to court officials, Judge Bain said Allen was concerned Lower could be "a significant danger to himself and possibly others."
Court Executive Scott Sosebee confirmed that officials believed there was a security threat after Lower went missing. Sosebee said it later turned into "concern for the individual."
A Colorado Springs police report said Lower "sent out an email to all employees of the District Attorney's Office. The email did not contain any threats to anyone but was believed to be a suicide note." The email was sent around 2:45 p.m. on Aug. 1, a Sunday. "I wrote this so those people that have expressed the same thought I have had could have a public voice," Lower wrote.
The email was primarily addressed to Allen, offering pointed criticism.
Lower's friend Hug pushed back.
"Most people generally like Mike Allen as a person and want to see him succeed," Hug said, adding that Lower was "on the extreme side of being upset with the office."
Allen said it was difficult to respond to the criticism of former employees, but that the demands of the job sometimes prevented him from checking on staff as often as he would like. With many staff members working from home during the pandemic, he said he would drop in on virtual meetings.
"What I have always made a point to do is to get out into the office and to talk to people," he said.
Gender-based issues
While Lower's letter did not specifically raise sex discrimination in the office as a concern, he did lament the demotion of Senior Deputy DA Donna Billek, whom he called the "trial attorney that we called out on the most tough and complex cases." Billek resigned after a demotion that came before the office hired Dave Young, a former DA for Adams and Broomfield counties, to a senior post.
Three female former deputy district attorneys who spoke to The Gazette said female attorneys in the office feel they are treated differently, but Allen said his record proves he's not sexist.
Raised by a single mother, Allen selected a woman, Martha McKinney, to be assistant district attorney, the second-highest position in the office. "She is as strong of a person as I know, and it has nothing to do with her gender," he said.
Other leadership positions in the office were also filled by women, he said. "Over 50% of the leadership in this office is women," he said.
The DA's website shows three women listed as executive staff alongside five men. Black, the DA spokesman, said the 50% figure Allen cited referred to the broader leadership structure of the office, which includes more supervisors and managers.
"The idea that I would engender an environment that women are not appreciated is complete nonsense, and it's offensive," Allen said.
The former female employee who was friends with the prosecutor who committed suicide in 2018 said she was surprised by the allegations of sexism because she did not experience any gender discrimination while at the office. She left the office before Allen took over as DA, but said, "He's such a good guy, and he's so kind."
"I did work with Mike on occasion, and I admired him," she said. "I think highly of Michael Allen."
Overworked and understaffed
The list of departures provided by spokesman Black indicated about 36 of the 54 employees, including attorneys, who departed this year are women.
The turnover is pushing less qualified deputies to move up to work in district court, and even on homicides, more quickly than normal, critics contend.
As more prosecutors leave the office, the caseload for those who remain on the job increases, creating more stress, the former prosecutors said. Some former employees called on Allen to mitigate the workload, and worried the issue was getting worse.
"I think that morale has definitely gone down a little bit recently just because a lot of people have left and they can't really fill those positions," former Deputy DA Hug said. "The DA's office is perpetually understaffed, and with the recent people leaving, it's become worse."
Another former prosecutor, Jimmy Litle, said he left the office largely because he was feeling burned out. "One of the biggest reasons that I left was that I had a lot of cases on my plate," he said.
Litle, who had worked in the office since 2013 and left this summer, said he didn't have any hard feelings toward the office or Allen, his direct supervisor before becoming elected district attorney.
"I think the world of Michael," he said.
The issues of stress and overwork are not unique to the judicial district, and they did not start when Allen when took over as DA, sources said. Online job boards are packed with advertisements for open positions in DA's offices across the state, and former employees say the Colorado Springs office has almost never been fully staffed. The public defender's office is experiencing similar staffing issues, sources said.
At the 18th Judicial District, which includes Arapahoe and Douglas counties, 23 attorneys have departed since the start of the year, said DA John Kellner, who assumed the office's top spot in January. He said attorneys have departed his office for other opportunities as prosecutors, to enter private practice and to be closer to their families.
"I think it is important to recognize if there's turnover after an election, it's not uncommon," Kellner said.
A natural turnover hits many DA's offices when younger lawyers leave to pursue private practice and bigger paychecks.
"I don't blame them for taking that option," Allen said. "It's part of their career progression and I cheer them on and will support them in that."
Prosecutors aren't leaving for other district attorney's offices, according to Allen, which he said was an issue for the office in the past.
Allen said the fiscally conservative politics of El Paso County makes coming up with more tax money difficult, compound staffing issues. A Republican and self-proclaimed fiscal conservative, Allen has still sought more money for his office. The district can't match the salaries of highly experienced DAs at other offices, he said, which makes retention of attorneys with five to 10 years of experience an issue.
The 4th Judicial District has less money than other large prosecutor's offices in the state, records show. Though the 4th Judicial District in the 2020 fiscal year processed more criminal filings than any judicial district in the state, the DA's office received significantly less funding than the Denver DA's office and the 18th Judicial District.
"I'm doing everything I can possibly to give people salaries to something that I think they deserve, but that's not just my call," Allen said. "I don't get to raise taxes. Everything I get as far as budget comes from the county commissioners."
• Mental health help can be obtained by calling 573-7447, or the Colorado Crisis Service line, 844-493-8255, or text "talk" to 38255.