Candlelight vigil marks fifth anniversary of Terence Crutcher's dying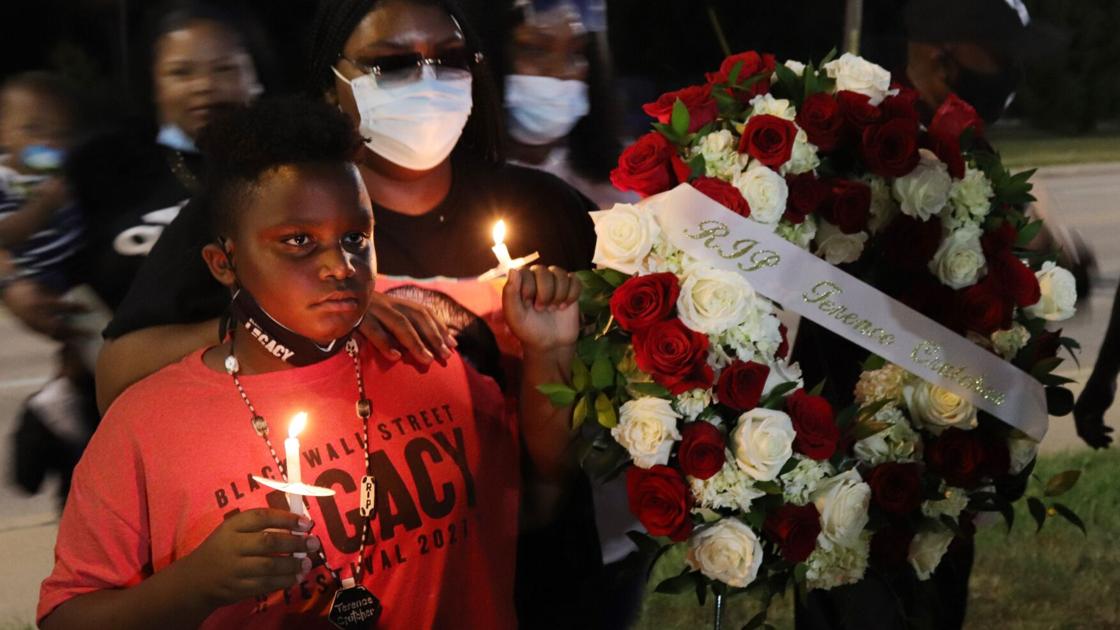 Earlier Thursday, Tiffany Crutcher and other civil rights activists announced that they have sent a letter to the Civil Rights Division of the U.S. Department of Justice asking it to reopen its investigation into Terence Crutcher's death.
The letter was sent from the Solomon Simmons law firm in Tulsa.
"We are asking them to take another look because we know that the last administration had no appetite or commitment to look at cases of officer-involved shootings or even matters of civil rights," Tiffany Crutcher said. "They just kind of rolled back the Civil Rights Division, and so we just don't feel like, a lot of the cases, that they got a fair look."
The Justice Department under former President Donald Trump declined to file federal charges against former Tulsa Police Officer Betty Shelby, who fatally shot Crutcher on Sept. 16, 2016. The Tulsa County District Attorney's Office did charge her with first-degree manslaughter in state court. Eight months later, in May 2017, a jury found her not guilty.
The letter also asks the DOJ to launch an investigation into alleged racially biased practices and patterns within the Tulsa Police Department.
"We are honoring our commitment to this fight and going to hope we keep pressing toward change," Crutcher said. "Hopefully we can sit down with the chief of police and the mayor and try to get some movement together as it relates to policing reform."