Assistant DA Desmond broadcasts 2022 run for district attorney common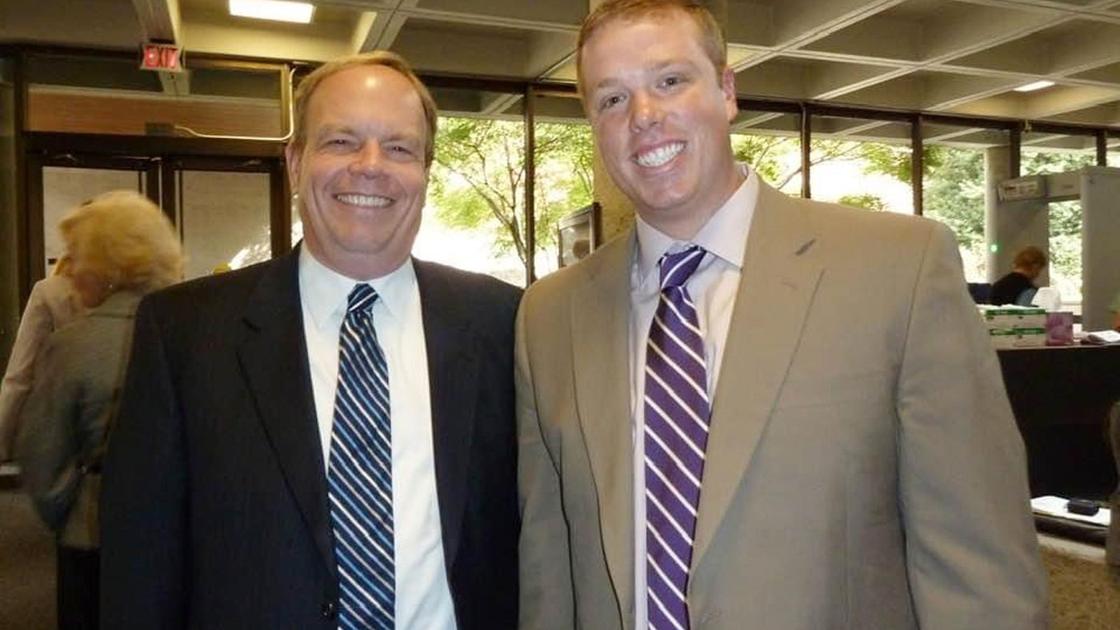 Assistant District Attorney General Ryan Desmond, who has served since 2010, recently announced his intent to run for district attorney general in 2022.
Since 1977, only two district attorney generals have been voted into office for Blount County's judicial district; Mike Flynn, the second elected, has served since 1990.
Desmond said this is a goal he has been working toward for the past couple years.
"The time has come now," Desmond said. "After many years of work and planning, the time's come to make my announcement and make my run. So that's what I'm doing."
Flynn has not officially announced retirement, but both he and Desmond said he is in support of Desmond's run, with Flynn adding, "I think (Desmond) will make an excellent DA."
Desmond said Flynn congratulated him when he publicly announced his campaign on Facebook.
"(Flynn) and I have worked very closely for many years, and we have been on the same page," Desmond said. "He's been very supportive, and his guidance has been really instrumental to me and my career as an attorney."
Desmond began his law career as a vehicular crimes prosecutor, advanced to a general crimes litigator — also known as trial lawyer — and then became lead prosecutor for Blount County's judicial district drug task force.
Now, he acts as the lead homicide prosecutor and prosecutes all criminal cases for the Alcoa Police Department.
In addition, Desmond is involved in several community organizations, including the Blount County Substance Abuse Prevention Team, Leadership Blount and the Blount County Republican Party Executive Committee.
If his position on the Executive Committee were to cause a conflict of interest with the election, however, or even the appearance of one, he said he would do what's in the best interest of the party and step down.
"I believe my principles and beliefs mirror that of this county, and that's the type of district attorney I plan on being," Desmond said. "The district attorney is the person representing the people of Blount County and courtrooms on criminal cases, and all people really want is to keep their community and their neighborhoods safe."
He added that he has worked closely with the Blount County Sheriff's Office and the Maryville and Alcoa Police departments for many years and believes a district attorney should provide support for "our friends in law enforcement."
The primary will be held in early May and the general election in the middle of August 2022.