A medical-legal partnership serving West Virginia's most weak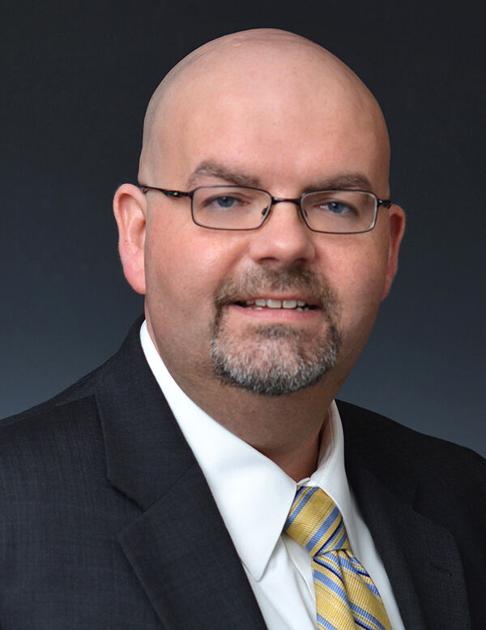 UniCare and Legal Aid of West Virginia know that building better, healthier communities goes beyond traditional health-care support. It's about addressing the social and economic drivers that have an impact on health.
That's why we launched a medical-legal partnership that breaks down the economic and legal barriers that prevent clients from securing long-term health for themselves and their families. As much as 80% of a person's health status is influenced by socioeconomic factors.
So how does this work? Take the issue of domestic violence: it's one of the costliest public health problems the United States faces, with the CDC estimating nearly $8.3 billion spent every year for health-care costs and lost workplace productivity.
It's an issue frequently observed in the health-care setting, but beyond providing medical care, providers and insurers are often limited in their ability to help patients.
This is where the legal side of our medical-legal partnership comes in. Victims don't leave their abusive relationships for a variety of reasons. While there are complex interpersonal dynamics in any relationship — ones that often need work through the help of counseling — the biggest barrier to breaking free from the cycle of violence is often legal entanglements.
Victims worry about keeping themselves and their children safe, about where they will live and how they'll put food on the table. They either don't know that legal remedies are available, or they don't have the financial resources to hire an attorney to handle these complex issues.
With our medical-legal partnership, when abuse or other issues are identified through the provision of health care, for example during medical care coordination services, routine assessments or another encounter with the health-care system, UniCare case managers make direct referrals to Legal Aid attorneys.
Together, the UniCare client and their attorney explore legal options and seek legal remedy from the courts. Taking these steps cannot only prevent future injury, but physical and emotional stress are alleviated, and the entire family can grow into a healthier future.
In health care, we often talk about treating symptoms instead of addressing root causes. But sometimes, such as in the case of domestic violence, the root cause can't be treated with medicine. In those cases, a lawyer can be just what the doctor ordered.
Domestic violence is just one of the many issues that can be addressed within a medical-legal partnership — additional support services could include housing, employment, adoption, divorce and even expungement.
The health-care community recognizes the role that social, legal and economic issues play in overall health, and with this collaboration between the health care and legal communities, we can help address the barriers that keep individuals, their families and their communities from optimal health and well-being.
Tadd Haynes is the Medicaid Plan president for UniCare Health Plan of West Virginia, which serves more than 180,000 Medicaid and CHIP beneficiaries living in West Virginia.
Adrienne Worthy is the executive director of Legal Aid of West Virginia (LAWV). With over 12 offices across the state, LAWV provides free civil legal aid to thousands of West Virginians every year. Find out more at legalaidwv.org.